With so much stunning landscape to enjoy, there are a plethora of hotels, resorts and hostels to stay in. here are just five of the best sleeping options in the Yukon.
Bombay Peggy's
Located in Dawson, it proudly touts itself as being the only brothel in Yukon to have been restored. A unique place to stay it is full of antique decorations including the furniture with a décor of deep hues that are reminiscent of the 19th century and the time of miners. The setting is excellent and there a number of stunning walks in close proximity to the hotel particularly Ninth Avenue Trail, a walk that encircles the town. Dull of character and charm, there are live musicians throughout the week just to top it off.
Northern Lights Resort and Spa
This is a stunning, but out of the way lodge. Set in the middle of 160 acres of the true Yukon wilderness, the resort is made up of small log cabins dotted around the property. Each log cabin contains sumptuously comfortable bests, roaring fires and small patios for those who wish to head out in the cold and see the Northern Lights in all their glory. To round off, there is a spa featuring hot tubs, sauna and massage. A completely rejuvenating and out of this world experience.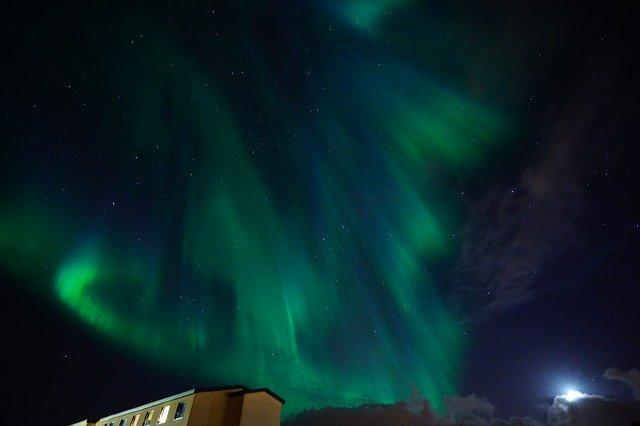 Beez Kneez Bakpakers
For those who might be on more of a budget, Beez Kneez caters to this. A tiny little hostel in Whitehorse, it is friendly and welcoming. They offer cute shared rooms and some quaint extras on offer until the snow season hits. These extras are three cute little private cabins and for those feeling a little funkier, there is a 1970s VW campervan also up for rent. The staff are all locals and provide excellent advice and knowledge of the surrounding area.
Cabins over Crag Lake
A short drive from Carcross, this is a small establishment that consists of just two log cabins. As the name suggest they have the perfect view of Crag lake. Open all year round and fully equipped, these cabins make an ideal stop off point for those who are hiking, biking or looking to do some fishing and boating.
Hot Springs Campground and Hostel
There are those that like to rough it a little bit and for that there are over 40 campsites situated around Yukon. Hot Springs Campground is just 25 minutes from Whitehorse and offers a relaxing forest area in which to relax. Right near to Takhini Hot springs this is the prefect location for a break.